Events
From time to time the Committee hosts events or discussions or goes on visits to help them best perform their business. See below to find more information on such events.
NI Assembly Education Committee - Changes to A-Levels Stakeholder Event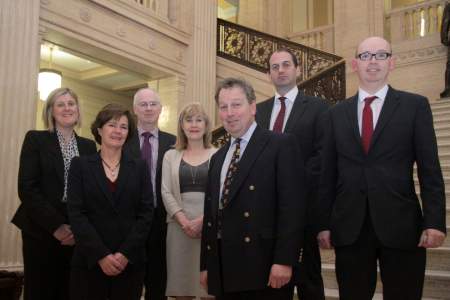 "Teachers and principals from post-primary schools throughout Northern Ireland offered their insights to the Northern Ireland Assembly Committee Educations on the Department of Education's proposals for change to the current A-Level system. From L-R: Elizabeth Huddleson, Bangor Grammar; Deirdre Turkington, Victoria College; Paul Brannigan, Christian Brothers' Grammar; Carol McCann, St. Dominic's; Danny Kinahan MLA, Deputy Chairperson of Committee; Miguel Robinson, Victoria College; Ken Dawson, Down High."
Committee Visit to Bombardier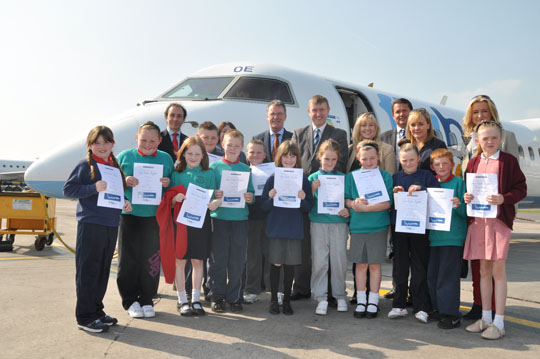 Education Committee visit Bombardier to view the STEM project it delivers to schools across Northern Ireland
The Assembly Education Committee held a joint meeting with the Employment & Learning Committee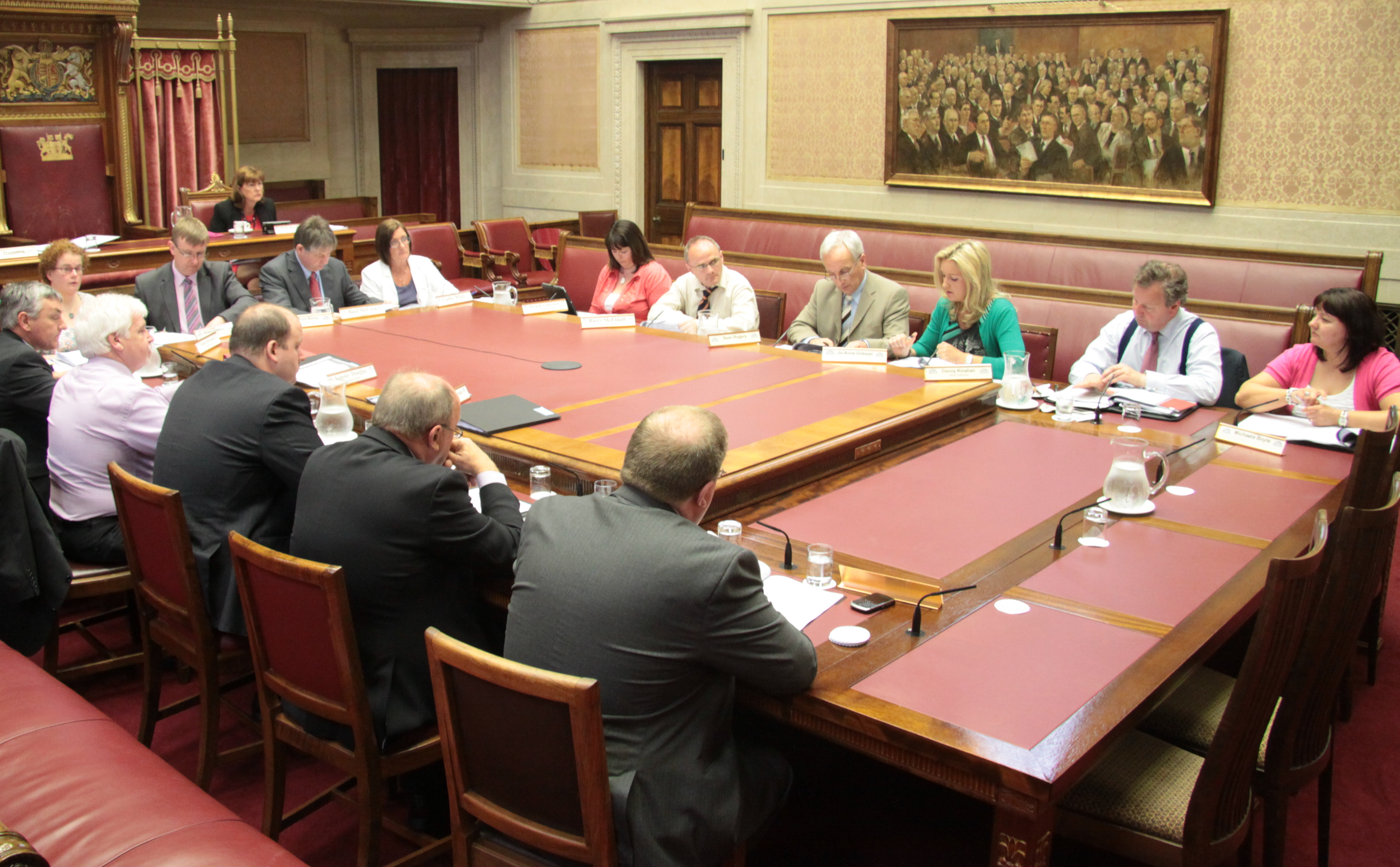 The Assembly Education Committee held a joint meeting with the Committee for Employment and Learning today (29 May) to discuss the Review of Teacher Education. The Review is currently being conducted by the Department of Education and the Department for Employment and Learning. The Joint Committee meeting today, chaired by Mervyn Storey MLA and Basil McCrea MLA enabled the two Committees to discuss issues of concern and form a joint response to the two Departments.
Committee visit to Middletown Centre for Autism on 7 March 2012.