Assembly Business
---
The Northern Ireland Assembly
The Northern Ireland Assembly is the devolved legislature for Northern Ireland. It is responsible for making laws on transferred matters in Northern Ireland and for scrutinising the work of Ministers and Government Departments. The Assembly sits at Parliament Buildings, Stormont Estate, in Belfast. Members (MLAs) meet to debate issues; question Ministers; and make laws for the benefit of people in Northern Ireland. There are 90 MLAs. Each MLA represents her or his constituency, and there are 5 MLAs for each of the 18 constituencies.
---

You can watch live coverage of Assembly Debates and some Committee meetings on our live streaming channels. Check our "Live Coverage" page for information on what is being shown live each day.
---
The AIMS Portal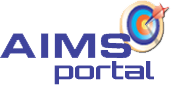 This online service provides easy access to the procedural information published by the Northern Ireland Assembly and is based on the Assembly Information Management System (AIMS) - a central database which records and publishes information on MLAs and the procedural business of the Assembly. View the AIMS Portal by following this link.