Disabled People's Parliament
Speaker to host first Disabled People's Parliament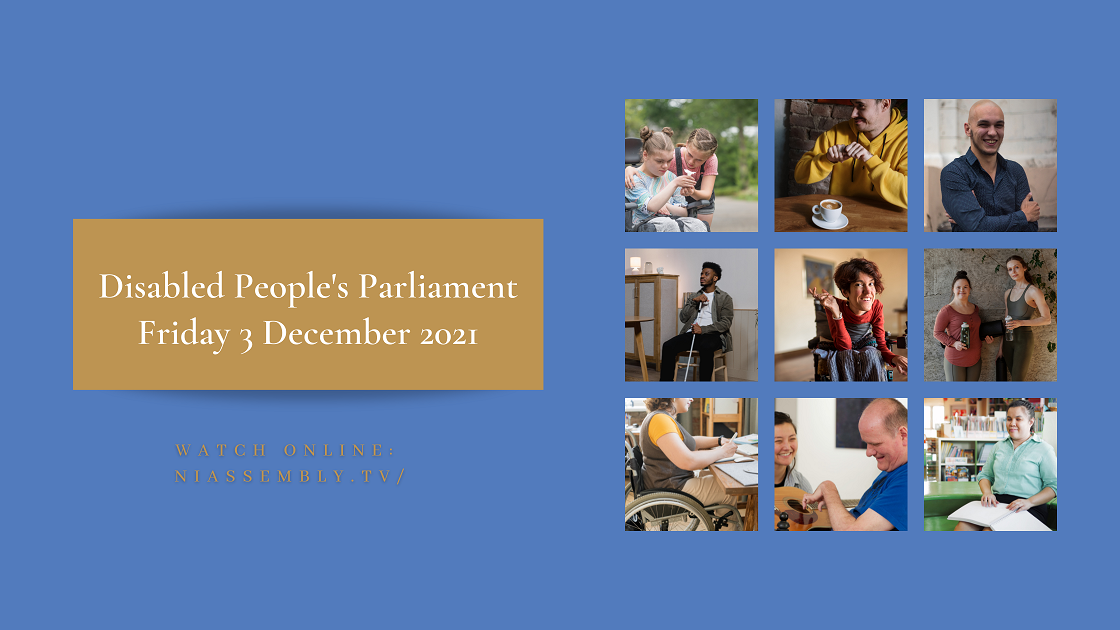 The inaugural Disabled People's Parliament took place on International Day for People with a Disability - Friday 3 December. The event was hosted by the Speaker, Alex Maskey MLA in the Assembly Chamber in Parliament Buildings.
The event was organised in conjunction with a range of disability rights groups and organisations. Participants spoke on a range of issues, including calling for 'The United Nations Convention on the Rights of People with Disabilities' to be fully incorporated in legislation in Northern Ireland.
The United Nations Convention on the Rights of People with Disabilities is an international agreement about protecting and promoting the human rights of disabled people throughout the world. You can read more about it using this link.
Representatives from the disability sector helped to plan the event, selecting the topic for debate, coordinating speakers and participants and deciding on the name of the parliament. You can read about the principles of the Disabled People's Parliament using this link. Participants in the debate used personal stories to highlight the importance of adopting the Convention here and outlining what difference it will make to their lives. Declan Kearney, Junior Minister from the Executive Office responded to the debate.
Watch Again
Proceedings were interpreted using both British and Irish Sign Language.
A written transcript of proceedings will be available swoon.
---
How can I get more involved with the Assembly?
Assembly Connects is here to help you get involved with and learn more about how the Assembly works. We'll help you gain an insight and an understanding into the poltical process and how you can get involved and make a difference.
Sign Up Today
Keep up to date with Assembly Connects
Sign up and we'll send you details on all of our upcoming events and resources.