Connecting With Business
The business outreach service provides representatives from the business community with an opportunity to find out how the Assembly works and to encourage involvement and engagement.
To register interest in a business outreach training session, please complete this form.
Northern Ireland Assembly and Business Trust (NIABT)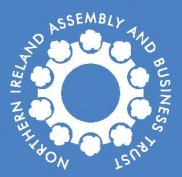 The NIABT works to forge links with, and promote the exchange of knowledge and information between, local businesses and parliamentarians in Northern Ireland, Westminster and Europe.
NIABT aims:
to provide Assembly Members (MLAs) with a better insight into how local businesses work, helping them to make informed judgments when reviewing Department policy and legislation relating to the local economy;
to improve the business community's understanding of how the Assembly and devolution work and how policy and legislation is developed.
Learn more about the work of the Trust by watching the video below: