Speaker switches on Assembly Christmas lights
Session: Session currently unavailable
Date: 02 December 2015
Reference: SO 11/15/16
The Speaker of the Northern Ireland Assembly, Mitchel McLaughlin MLA assisted by a group of children from the Northern Ireland Council for Refugees and Asylum Seekers today switched on the lights on the Assembly's Christmas tree in the Great Hall of Parliament Buildings.
This year the event was to acknowledge local relief efforts to alleviate the refugee crisis and the Speaker, along with Aidan Crawford, Regional Director of St Vincent de Paul, and Justin Kouame from the Northern Ireland Committee of Refugees and Asylum Seekers spoke about the crisis.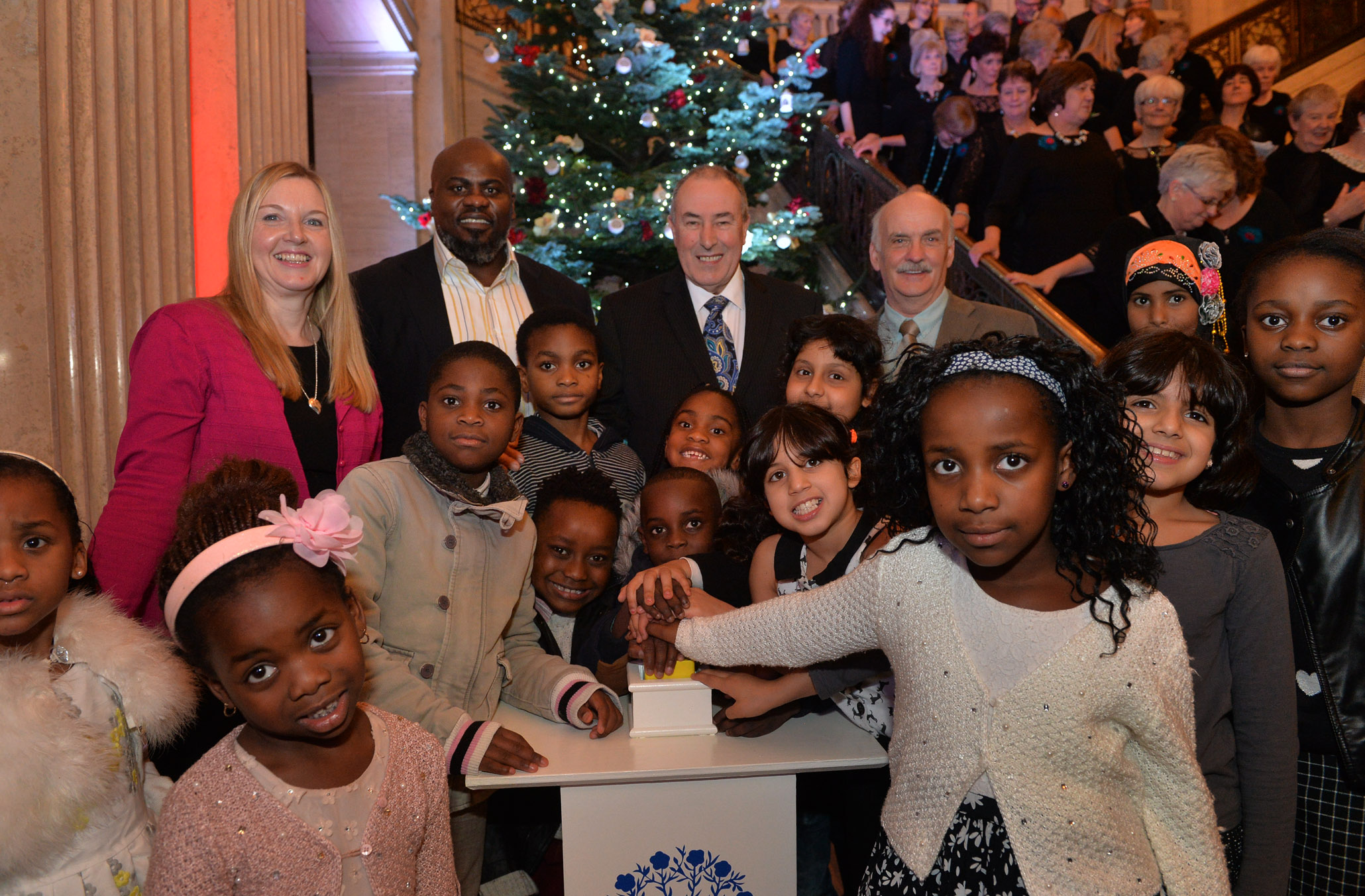 Speaker McLaughlin said: "The Assembly has often used the lighting of the Christmas tree to highlight important causes in our community and the contribution of people within our community.
"Over the past year it has been impossible not to be moved by scenes of men, women and children fleeing death and destruction in their homelands. Few of us can imagine the circumstances which would make someone contemplate this course of action as their only option.
"It was obvious, therefore, to use this event to show our solidarity with all those coming here to seek refuge and I am grateful for the breadth of support we have found from organisations that support refugees and ethnic minority groups.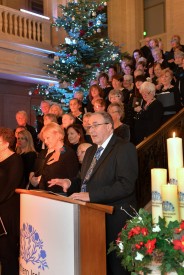 "As a community which has had many challenges over the years, it is heartening to see how many rise to the occasion when others are in need.
"We at the Assembly are delighted to play our part in providing help to those who are coming here and see this place as a safe haven, a place where they can rebuild their lives and live in peace."
Following the lighting of the Christmas tree, the Speaker launched the Giving Tree where MLAs, Ministers and anyone who comes to or uses Parliament Buildings will be able to donate a small item, such as clothing, toiletries, toys and books and vouchers, which will passed on to those refugees coming to Northern Ireland.
ENDS