Committee for Justice
Synopsis: Welcome to the Home Page of the Committee for Justice. The Committee was established to advise and assist the Minister on matters within their responsibility. The Committee undertakes a scrutiny, policy development and consultation role with respect to the Department of Justice and plays a key role in the consideration and development of legislation.
---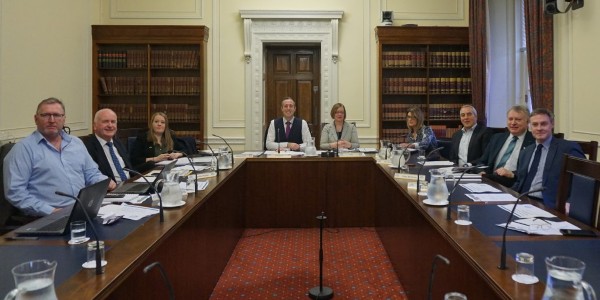 ---
Latest News
The Committee for Justice will meet on Thursday 4 March 2021 in the Senate Chamber, Parliament Buildings. The Committee will receive an oral briefing from departmental officials on the Draft Adult Restorative Justice Strategy. A number of written papers will also be considered.
---
Contact the Committee
Committee Clerk: Christine Darrah

Room 242,Parliament Buildings,
Ballymiscaw,Stormont,
Belfast,BT4 3XX

Tel: (028) 9052 1629
Email: committee.justice@niassembly.gov.uk
---
Committee briefing with Chief Constable and Deputy Chief Constable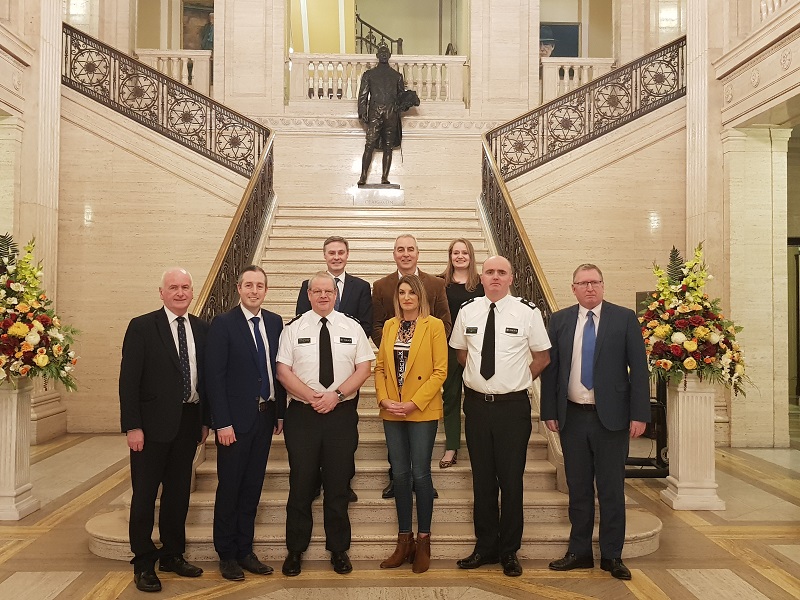 Chief Constable, Simon Byrne (centre left) and Deputy Chief Constable, Mark Hamilton (centre right), pictured with members of the Committee for Justice after providing the Committee with an overview briefing on the Police Service of Northern Ireland during the Committee's meeting on Thursday 13 February 2020.
---
Call for Evidence
The Committee for Justice would like to hear your views on the Protection from Stalking Bill
The Protection from Stalking Bill was formally introduced to the Northern Ireland Assembly on 18 January 2021.
The Bill passed its Second Stage on 8 February 2021 and has been referred to the Committee for Justice for Committee Stage.
The Committee has issued a call for evidence on the Bill and further information can be found below:
The closing date for written submissions is Friday 16 April 2021.