New Rural Development Programme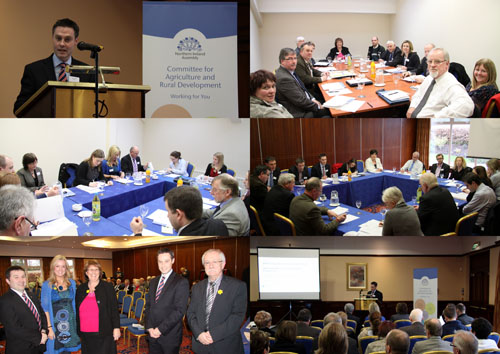 The Assembly's Agriculture and Rural Development Committee met stakeholders from the rural community recently to hear their views on the Department's Rural Development Programme (RDP). The RDP supports development, innovation and diversification of economic activity within the agriculture sector and seeks to improve the environment and countryside and the quality of life in rural areas.
The event included representatives from local councils, rural development groups and other rural partnership organisations. It gave stakeholders the opportunity to reflect on their experiences of the current programme; discuss and share examples of good practice; and develop suggestions and recommendations for influencing the new programme which is due to come into effect after 2013.
The Committee were pleased to hear first-hand accounts of how the programme has been working so far. In shaping the programme for the future, it was important the Committee discussed it with people affected by it and those who have been working closely with it in the previous few years.
After the afternoon's discussions the Committee will compile a Report to present to the Department, outlining the lessons learned and how the programme can be developed to benefit everyone involved.