Agriculture and Rural Development visit award-winning farm in Greyabbey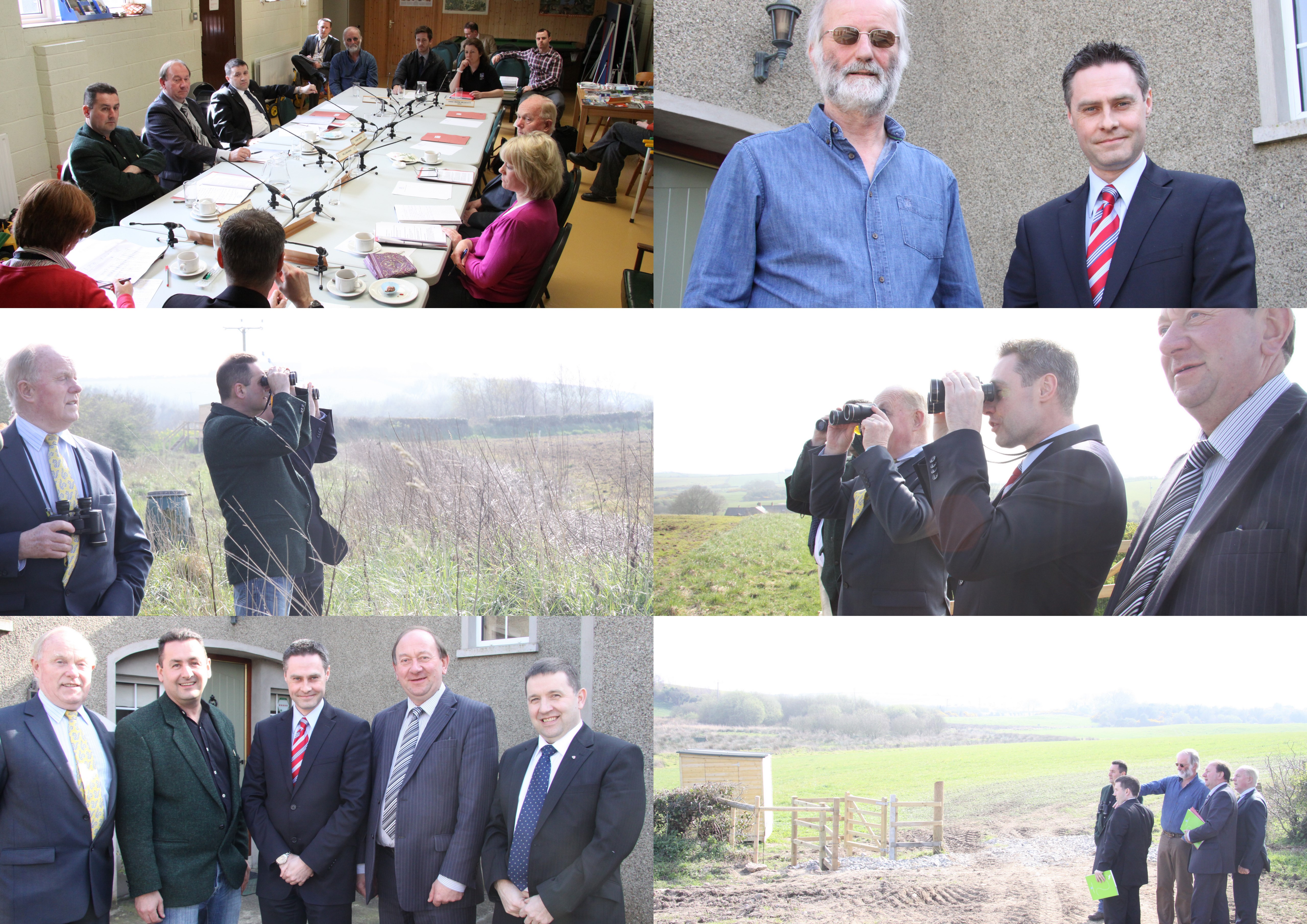 The Assembly Committee for Agriculture and Rural Development recently visited an award-winning farm in Greyabbey. During the Committee's meeting at Barnwell Farm Cottages, Members received presentations from the Department of Agriculture and Rural Development on hedge cutting and from the RSPB on the Northern Ireland Countryside Management Scheme. Following the meeting the Committee were given a tour of the farm and an opportunity to spot rare yellowhammer birds. In 2009, Barnwell Farm won the prestigious UK Nature of Farming Award for farming in harmony with the environment.
Pictured during the meeting and tour of the farm are Committee Members: (l-r) Mr Robin Swann MLA; Mr Willie Clarke MLA; Mr Kieran McCarthy MLA; Committee Chairperson, Mr Paul Frew MLA; and Mr William Irwin MLA.