Speaker's Message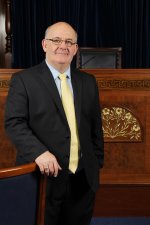 Over the last 12 months, one of the main challenges which was identified for the political process was how the upcoming decade of centenaries would be marked, particularly when it includes events which mean so much to the unionist and nationalist communities individually.
This issue does create pressures for Parliament Buildings like the rest of society. On the one hand should the Assembly ignore all such events when the wider community it represents will be commemorating them? On the other, any divisiveness or controversy in marking these centenaries at Parliament Buildings would be magnified well beyond its precincts.
The Assembly Commission unanimously agreed "Perspectives On..." as its response to these challenges. This initiative has established a process for the Assembly Commission to agree by consensus the centenaries which will be marked by official events in Parliament Buildings and the principles which should shape those events. Central to the "Perspectives On..." series is an acknowledgement that there are different views on many aspects of our history and that there can be an opportunity for those different perspectives to be expressed in a respectful way.
Like other MLAs, there are anniversaries coming up in the next few years that mean more to me from my own perspective. There are others which will have a completely different meaning to me but being prepared to allow others to mark them and learn a bit more about them myself does not diminish my own beliefs one iota.
It is sometimes taken for granted how difficult it can be reaching agreement from such a range of perspectives. However, there are times when we should recall how cross party consensus on particular issues would have been unimaginable even five years and we should therefore reflect how far we have come at Stormont.