Getting to Parliament Buildings
Opening Hours

Parliament Buildings is usually open to the public between 9.00am and 4.00pm Monday to Friday.
Travelling by car
If travelling by car, visitors are required to pass through a security facility at all entrances to the Estate. All visitors to Parliament Buildings are required to pass through a search facility.
Find out more about the conduct and behaviour expected of visitors to Parliament Buildings...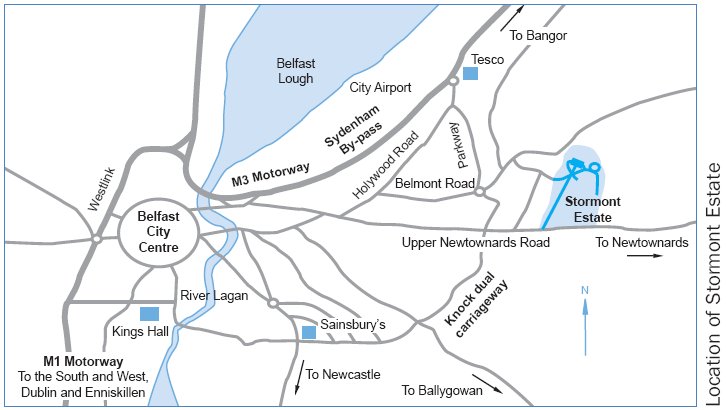 Parliament Buildings is situated in Stormont Estate which is on the east side of Belfast, on the Upper Newtownards Road (A20). When travelling out of Belfast along the Upper Newtownards Road, the large entrance to the Estate can be seen on the left hand side of the road, approximately 5 miles from the city centre.
Our address is:
Northern Ireland Assembly
Parliament Buildings
Ballymiscaw
Stormont
Belfast
BT4 3XX
GPS: +54°36'13.02", -5°49'50.40"