Electric Car Charging Points
Two electric car charging points are available in the lower east car park.
Getting Started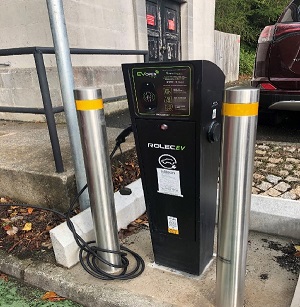 To get started download the VendElectric application to your device from your favoured app store:-
Select your charge point:
When the light on the charge point flashes green your charge session has started and you can plug in your car.
Please be considerate to other users who may need to use this facility during the day.