Assembly Showcases Work By Local Crafters
Since November 2013, the Northern Ireland Assembly in partnership with Craft NI has spearheaded the Designer-Makers' Initiative, an innovative scheme to showcase and promote the work of local designers and crafters.
A competition to find new crafters and designers runs twice a year and those selected are provided with an opportunity to display and sell their products in the Northern Ireland Assembly Gift Shop at Parliament Buildings.
The new competition opened in November 2013 and you can find more information including how to apply here.
If you are interested in applying to the Designer-Makers' Initiative, then why not get inspired by viewing the current designs and crafts on display and for sale in the Northern Ireland Assembly Gift Shop below.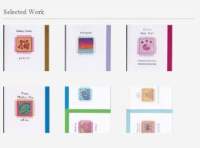 Alison established her business, AliO Designs in 2004, crafting high quality exclusive handmade greeting cards and wedding stationery for sale through retail outlets, craft fairs and by private commission. Alison's designs are constantly evolving to meet the changing demands of existing and new customers , Silk painting currently dominates her card ranges and Alison uses hand painted, embellished and frayed pieces of pure silk In her work.
Adrian McQuillian (pens)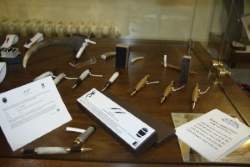 Adrian uses unwanted material as his canvas, he reclaims and transforms them by hand into collections of unique functional tools. Adrian's current showcase in the Assembly Gift Shop are his pens. This is what he calls his 'Stage Collection' these are created from Red Deer Antlers.
Nuala Lynch (jewellery)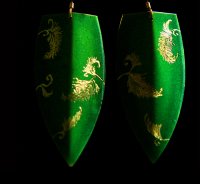 Graduating with a BA Honours Degree in Three Dimensional Design and Silversmithing and following many years retail experience, Nuala now operates an exclusive online business based in Belfast, Northern Ireland.
NUA jewellery incorporates clever design and elegant style to create a truly distinctive look.

Abbie has been making fused glass jewelley for over 10 years. Abbie's products range from, Fused glass studs, drop earrings and pendants, all with sterling silver.
Find out more here.
Janice Gilmore (jewellery)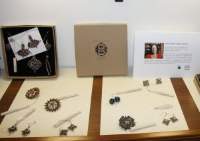 Janice Gilmore (jewellery)Janice graduated from the College of Art in Belfast in 1989 and launched her business Pageant Jewellery in 1990.
Her distinctive range of embroidered jewellery is hand-crafted at her studio in Lisburn. With an emphasis on colour she creates intricate surface textures, while combining her passion for embroidery with her love of embellishment.
Eleanor Jane McCartney (jewellery)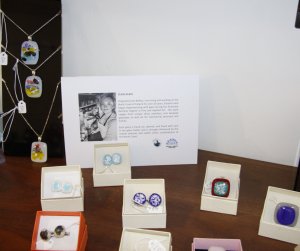 Eleanor creates unique, hand-made, fused glass dress jewellery, bespoke glassware and wall art for commercial premises and homes. Her designs are inspired by coastal colours and textures of the beautiful North Coast of Ireland.
She has an Assoc Bachelor Degree in Fine and Applied Art.