Wildflowers
The main formal areas in the estate are situated around Stormont House, Stormont Castle, Parliament Buildings and Massey Avenue. The main features are a range of hedges (native and non-native), parkland trees (native and non-native), formal beds and shrubberies, and well-maintained lawns.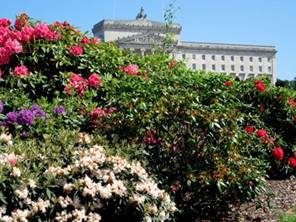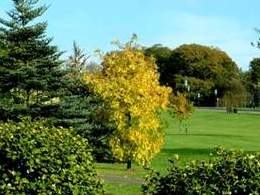 The areas of fine grass mowing has been substantially reduced to encourage the development of wildflowers, meadows and to generally benefit ecology within the Estate.
Wildflower meadow areas have recently been introduced to the estate, increasing the diversity of the habitat.
The Wildflower meadows contain perennial species like Field Scabious, Ragged Robbin, Cuckoo Flower, Primrose, Ox-eye Daisy and Birds Foot Trefoil.
Some of the wildflowers present in Stormont Estate: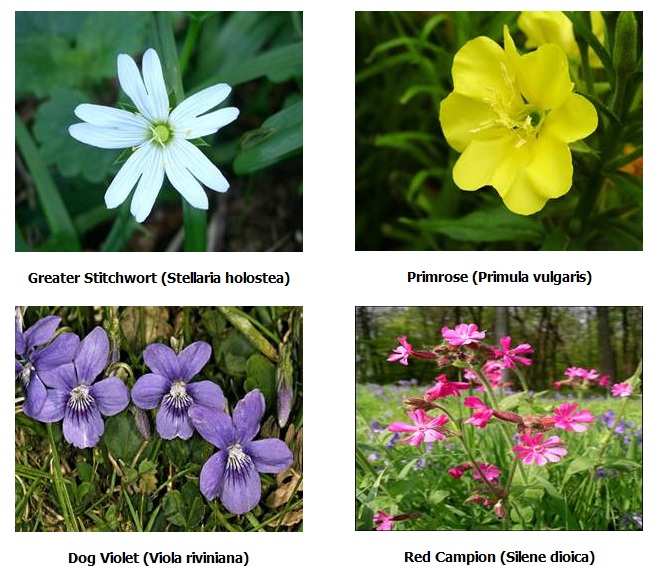 Some more common attractive plants are present including Herb Robert Geranium robertianum, Cow Parsley Anthricus sylvestris and Blue bells: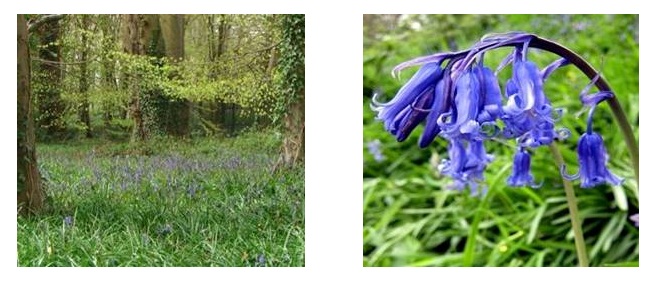 It is planned to increase the species by the inclusion of Welsh Poppy Mecanopsis Cambrica, Woodruff Galium odoratum, Ramsons Allium ursinum and possibly Lily of the Valley Convallaria majalis. Estate Management are planning to add snow drops to the above collection.