A Week in the Life of a LSP Student
The Assembly is an exciting place to work and its LSP scheme allows those on it to really get to the heart of the way legislation is made in Northern Ireland. Mondays and Tuesdays are dominated by the Assembly sitting in Plenary; with MLAs debating and voting on Bills and the Bill Office supports this by ensuring that all the documentation relating to legislation is provided to them, well in advance of a debate taking place.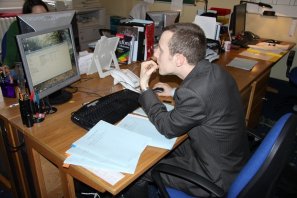 As a LSP student I have been privileged to work in the Bill Office. This Office supports the work of the Assembly in its consideration of primary legislation. It has been a real education for me to be involved in preparing and arranging the publication of all primary legislative documents and by providing information and advice on the primary legislative process.