Media Operational Notice
Agriculture Committee Discusses EU Priorities with MEP at Balmoral Show
Session: 2011/2012
Date: 15 May 2012
The Assembly Committee for Agriculture and Rural Development will focus on a number of European priorities at its meeting on Thursday 17 May at the Balmoral Show. MEP Jim Nicholson will discuss European legislation, Bovine Tuberculosis (TB) and the Common Agricultural Policy (CAP) reform with the Committee.
Date: Thursday 17 May
Time: 10.00am
Place: Stand E14, Assembly Marquee, Balmoral Show
See attached map: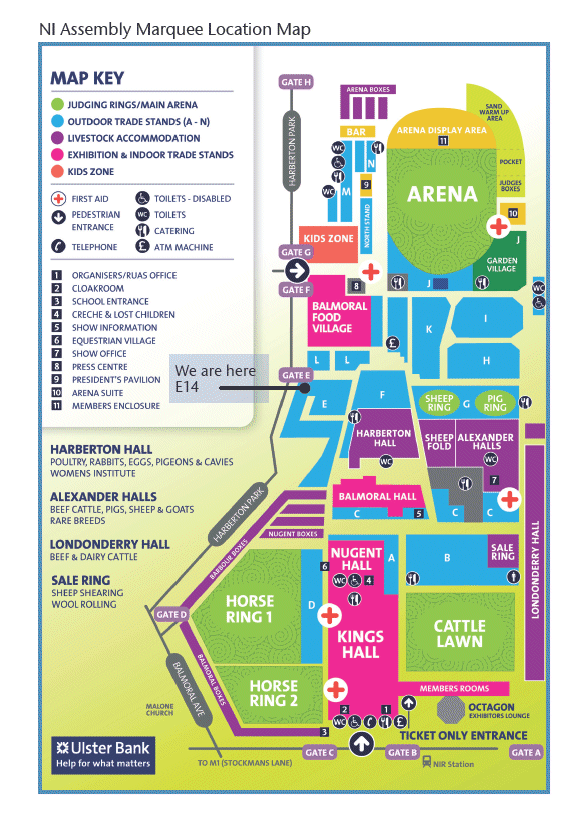 As part of the Committee's Review into Bovine TB, Mr Nicholson will outline the legal and technical issues relating to a potential vaccination against the disease. He will update the Committee on the European Commission's proposals to reform the CAP as well as how legislation, relevant to the agriculture industry, is implemented across the EU.
The discussions will help shape the Committee's forward work programme and ensure it continues to focus on important issues of relevance in Europe.
During the meeting, the Committee will also receive a briefing from the Department of Agriculture on its Estate Management Strategy.
ENDS