Parliamentary Constituency Profiles (2010)
Using the latest data available through the Northern Ireland Neighbourhood Information Service (NINIS), these reports provide an up-to-date statistical profile of each Northern Ireland Constituency. They include information on the demographics of people living there as well as key indicators of Health, Education, the Economy, Employment, Housing, Crime and Poverty. For each indicator, each profile presents:
The most up-to-date information available for the Constituency;

How the Constituency compares with Northern Ireland as a whole;

The ranking of the Constituency; and

Information on the lowest and highest ranking wards where available.
Please note that this information has been updated and the Parliamentary Constituency Report 2011 is now available.
Please hover over the map below and click on a Constituency - or select from the list of Constituencies on the left - to view the profile.
Please note that the NI Constituency boundaries were changed with effect from May 2011.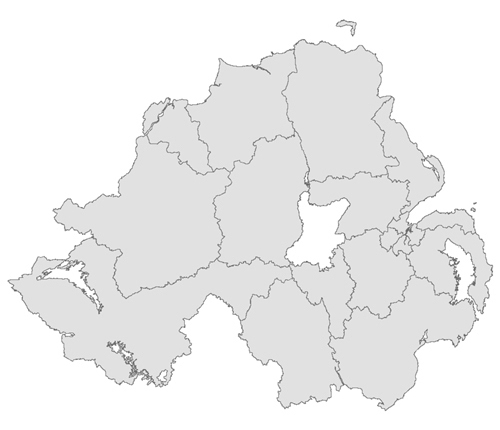 This material is based upon Crown Copyright and is reproduced with the permission of Land and Property Services under delegated authority from the Controller of Her Majesty's Stationery Office, © Crown copyright and database rights.