Special Educational Needs and Inclusion - Departmental Consultation
The Committee for Education has had a number of briefings on the Department's policy proposals on SEN & Inclusion, from both Departmental officials and organisations representing key stakeholders - such as the Children with Disabilities Strategic Alliance and the Northern Ireland Teachers' Council whose submissions/briefing can be viewed at the link below.
The Committee called for, and welcomed, the Minister of Education's decision to extend the consultation period on these proposals.
In response to the unprecedented level of concern about these proposals expressed by parents and stakeholder organisations the Committee hosted an event in the Great Hall of Parliament Buildings on 20 January 2010. This provided a platform for parents and others to voice their concerns to Departmental officials and also helped inform the Committee's scrutiny of the policy proposals. A link to the Hansard transcript of this event can be found below.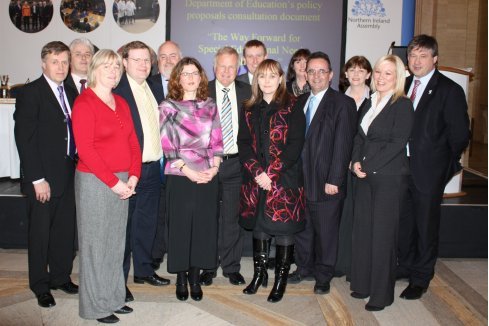 Members of Committee for Education and panel guests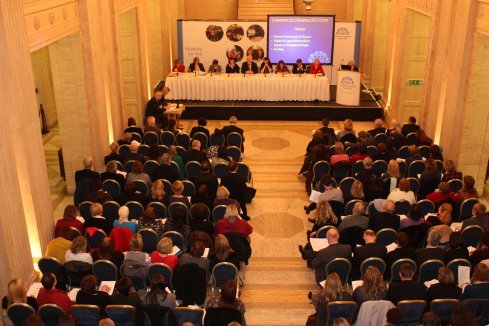 A large number of concerned parents, teachers and disability organisations attended the event