Culture, Arts and Leisure
Welcome to the Home Page of the Committee for Culture, Arts and Leisure. The committee was established to advise and assist the Minister of Culture, Arts and Leisure, Carál Nί Chuilίn MLA, on matters within her responsibility as a Minister. The committee undertakes a scrutiny,policy development and consultation role with respect to the Department of Culture, Arts and Leisure and plays a key role in the consideration and development of legislation. The Committee Chairperson is Mr Nelson McCausland MLA.
Here you will find information about the Committee membership and the work of the Committee.
---
Latest News
The Committee for Culture, Arts and Leisure was dissolved on Tuesday 20th March 2016.
In the new mandate functions will transfer to the Committee for Communities, Committee for Infrastructure, and Committee for Agriculture, Environment and Rural Affairs.
---
Contact the Committee
Committee Clerk: Peter Hall

Room 347, Parliament Buildings,
Ballymiscaw,Stormont,
Belfast, BT4 3XX

Tel: (028) 90 521799
Email: committee.cal@niassembly.gov.uk
Fisheries Bill
At the meeting on 7 January 2016 the Committee for Culture, Arts and Leisure considered the Fisheries Bill. Given the short timescales involved in completing the Committee Stage of the Bill the Committee voted not to scrutinise the clauses relevant to the DCAL remit (clauses 10 to 13).
The Committee would like to thank those who provided a submission to the Bill and to those who agreed to brief the Committee on this issue.
---
Committee hosts Sing for Life choir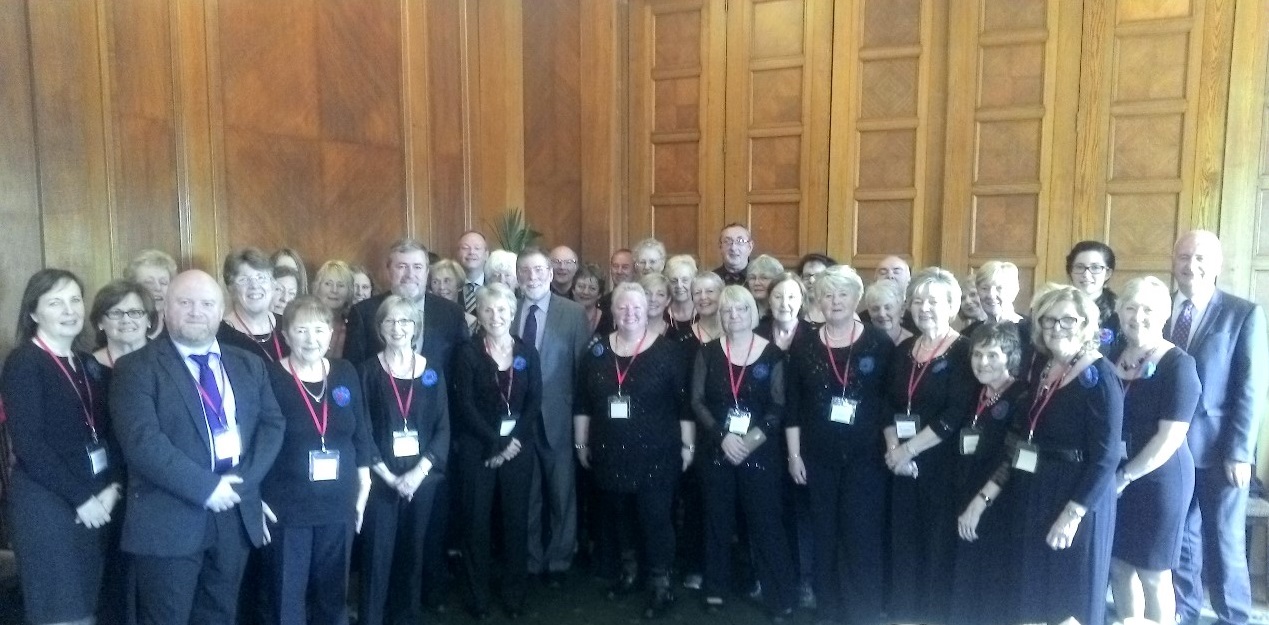 The Committee welcomed Sing for Life choir to Parliament Buildings recently. Formed from a partnership between Crescent Arts Centre Belfast and Cancer Focus Northern Ireland the choir consists of those whose life has been affected by cancer - patients, carers and family members.
---
CAL Committee welcomes BBC Director General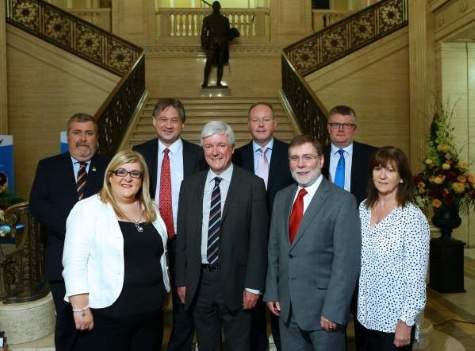 CAL Committee Chairperson Nelson McCausland and Members welcomes the BBC Director General, Lord Hall of Birkenhead and Peter Johnston, Director of BBC Northern Ireland to Parliament Buildings. Pictured are from left (1st row): Karen McKevitt MLA; Lord Birkenhead, Director General, BBC; Committee Chairperson Nelson McCausland MLA; Rosie McCorley MLA. From left (2nd row): MLAs Cathal Ó hOisín; Basil McCrea; William Humphrey, and Peter Johnston, Director of BBC Northern Ireland.
---
Inquiry into the Creative Industries
Clear branding, leadership and collaboration will help to provide a boost to the Creative Industries in Northern Ireland. That is the message from the Committee for Culture, Arts and Leisure in its report that will be published today on maximising the potential of the Creative Industries.
---
End of Session Report
The Committee has published the End of Session Report 2014-2015.
This Report details the work of the Committee from 01 September 2014 to 31 August 2015.
The Report can be found here.